Instead of description we present here some reviews from hotel guests.
Official hotel website: calderamemories.com
Phone: +30 22860 25679
Fax: +30 22860 24907
Book online: Book online Caldera's Memories
"Perfection"
We stayed here as part of our honeymoon, and it was perfect. The view has to be seen to be believed, it really is wonderful. The staff are incredibly helpful and friendly, the breakfast is huge and delicious. The room is big, lovely and comfortable, and spotlessly clean. The hot tub inside the windmill is definitely worth the extra cost, we watched a sunset from there and it was one of the highlights of our two weeks Cyclades trip. Dinner at Taverna Tasos, just a few minutes walk away is really delicious and such good value. Totally recommend staying here!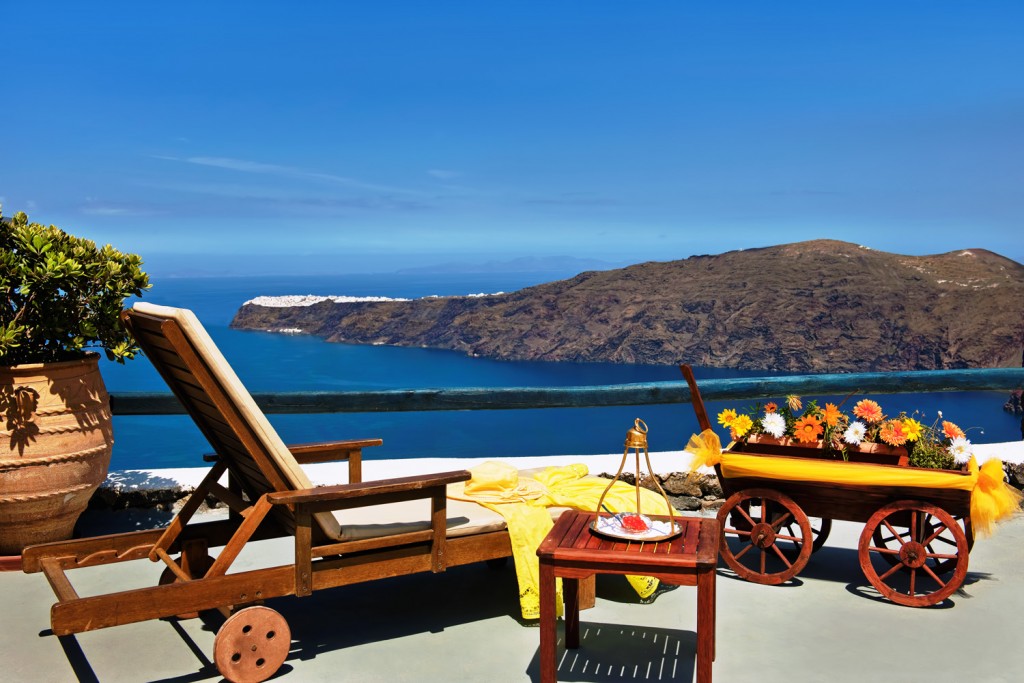 "Surprise!!!"
We booked this place because it was too expensive in Oia to stay entire trip so we stayed partially in Oia and booked this as a low expectations . But to our surprise this was a very beautiful place… Very peacefully unlike any other place in Santorini .. Great sunset and caldera views … Great staff.. The bus drops you right outside the hotel so easy to commute.. The room very good if not great but it was clean and room service was prompt.. And this is right on the trail that takes you from Fira to Oia..
Good place for taking pictures too.
"Great week in Santorini"
Brilliant place to stay in Santorini. Everyone was so friendly and helpful. The setting also can't be faulted. We enjoyed having our breakfast overlooking the Caldera and in the evening the best place to watch the sunset was on our balcony.
"Excellent Excellent Excellent"
This place is fantastic from start to finish. The rooms the views the staff and the lovely breakfast. We stayed here for a week and what a week we had.We had a room on second floor which was lovely the balcony view was the best I have ever seen. The staff were so helpful and would do everything for you. The pool area was fan and the breakfast was different every single day. If you are going to stay in Santorini, stay here it is worth every penny. Look at web page. It is the view from our room. Stunning.