Instead of description we present here some reviews from hotel guests.
Official hotel website: Athens Atrium Hotel in Athens Greece
Phone: +30 210 9319300
Fax: +30 210 9319305
Book online: Book online Athens Atrium Hotel
"Wonderful Staff"
Every single staff member was so helpful and kind. Day or night there was someone to answer questions, get a taxi for us, or give us helpful advice on where to go. The room was very clean. We had a nice stay.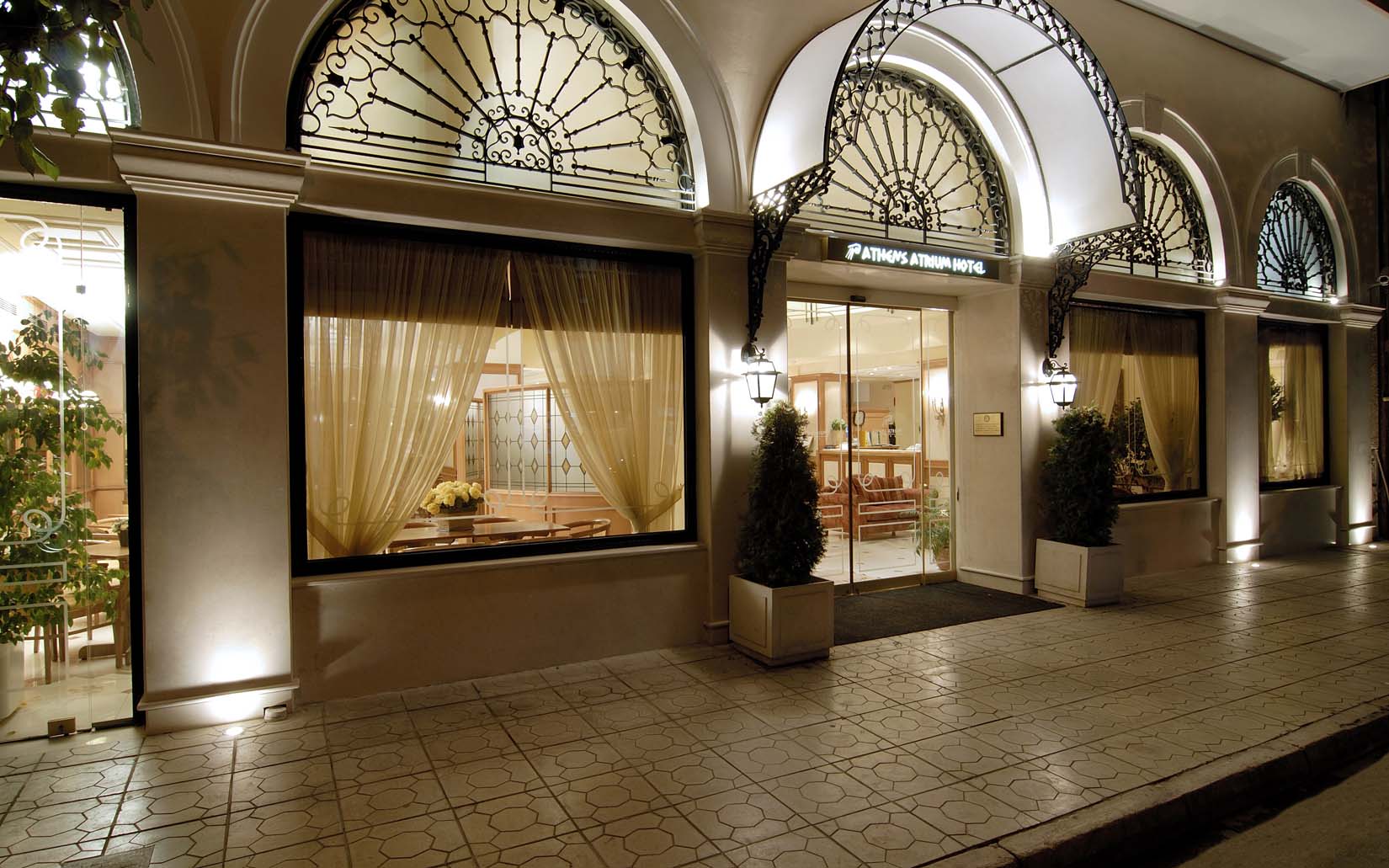 "Lovely hotel in central Athens"
We visited Athens in September at the start of our road trip around the Peloponnese. We spent 2 nights in this lovely hotel on a bed and breakfast basis.
Great room, good bathroom and powerful shower. Staff were very friendly and helpful. Breakfast was excellent with a good buffet and lots of good coffee.
Great place to stay and good value for money. Thoroughly recommend.
David
"Great Service"
Excellent service will keep this one on my favorites list….crew very friendly and professional!! Rooms are very neat, beds comfortable, balconies ocean view, elegant dining room… it's all good take my word for it! Great location by the beach, ideal for runners, joggers or even go for a swim!!
"An outstanding Hotel with exceptionaly good services."
Outstanding building, excellent decoration, impressive services and attractive restaurants and bars. Centrally located, between Athens and Pireus, very convenient. Luxurious accomodation, high standards cuisine.
For further information click here