Athens ranked third at Best European Destination 2015!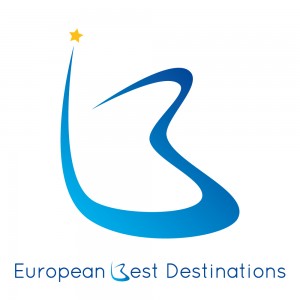 20 selected destinations competed for the prestigious title of Best European Destination 2015. A 3 weeks competition determined the most popular destination among travellers from all over the world for the quality, reputation and offerings of its destination. 20 "must-see" destinations were in competition to win the prestigious title of Best European Destination 2015. After a three weeks' period of online voting, Athens is elected the third Best European Destination 2015 for a holiday or city-trip in 2015 with 28.184 votes.
As European Best Destinations states:
Athens is considered the cradle of western civilization. Over the years, a multitude of conquerors occupied Athens, and erected unique, splendid monuments – a rare historical palimpsest, evident everywhere in the city.
The contemporary urban scenery of the sprawling city reflects its exciting history, its multi-cultural modern personality as well as the infrastructure and facilities. In other words, Athens is a must destination that combines modern urban innovation with history, culture and natural beauty throughout the year.
With 28,184 votes, Athens is elected as one of the 10 European best destinations 2015. Here are some reviews:
"Greece is a unique country. I understand that philosophy was born in this country because all the landscapes were made by nature to invite you to think unrestrainedly, to escape."
"Going to Athens is like turning back into childhood, into history books. Our whole culture has been influenced by the history of this incredible city."
"Athens is a rich capital city thanks to its past but also its present and certainly for its future. This is where democracy was born."
"I love Athens, the city is beautiful, full of discoveries and surprises, I discovered Lake Vouliagmeni during my last stay. It is a great place to cool off quietly away from it all, another new face of Athens."
"The Greeks are extraordinary and very respectful people. What other European capital can boast of having preserved many cultural and architectural treasures in the heart of the city? This shows all the respect they have for history, memory, culture."
"I really enjoy culture but what I like best is its food and Athens left me unforgettable memories of delicious, fresh and sunny meals. A wonderful destination for new flavors lovers."
"One is never alone in Athens, because everywhere around you, the thoughts of great philosophers who make you feel « a better person » float in the air. Athens is a unique tourist destination in the world."