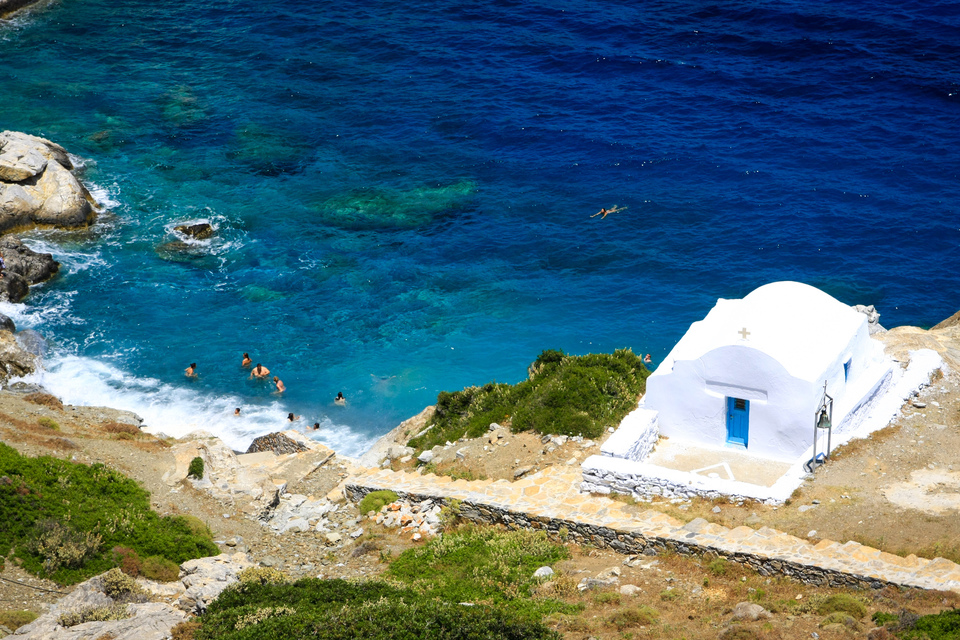 Amorgos, the island of the Big Blue…
The island is located at the east part of Cyclades complex. It offers many beautifull small beaches with crystal clear water.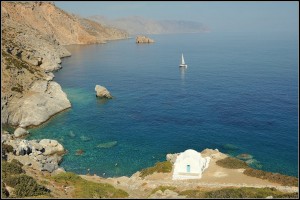 Agia Anna is the beach that become famous for the part of Big Blue that was filmed there.
Agia Anna beach is at a distance of about 4 km from the monastery of Chozoviotissa. Arriving you will meet two beautiful bays. The chapel of St. Anna stands in one of them. The beach is not large in size, but it attracts many people because it fascinates with crystal clear blue waters, the pebbled shore and the rocks that lie along the coast and are suitable for diving and sunbathing! The water is cold, deep and with incredible colors, as you swim you see the Monastery of the Chossoviotissa. It is no coincidence that the waters of the beach gave the name to the "Big Blue" movie!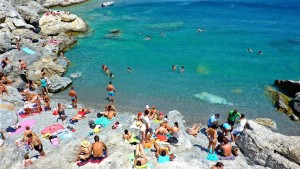 Agia Anna beach, like most of the island is not organized. It would be good to have with you the necessary and equipment for the beach that you need. Near the beach there is a canteen if you want to drink or eat something. On the beach you will not find many families because of the rocky surface. The place is ideal for diving! Ten minutes far from St. Anna marching shore-shore will find Kambi, nudist beach overlooking the Grand Viokastro (one islet east of Amorgos).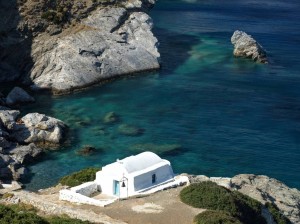 Access to the beach can be done in many ways. One is to go by car to the church of St. Anne to leave your car in the parking lot and continue walking on a steep trail at a distance of 100 meters. On the beach daily flights bus Amorgos Katapola (the main port of Amorgos) to Agia Anna with ticket costs 1.60 € and the country of Amorgos. For hikers, you can follow a path that starts from the town (behind the parking) and reaches up to the beach (journey time 1 hour).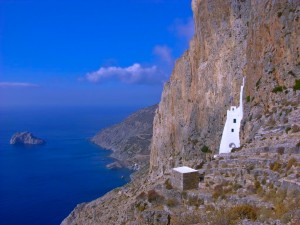 Be sure to combine your visit to the beach to visit the monastery. Three hundred steps they divide up the entrance. Arriving at the monastery of Chozoviotissa the views of the Aegean will compensate you. One of the oldest monasteries of the Archipelago and one of the most important sights of the island. It is a landscape for postcards! The beach is one kilometer from the Monastery of Chozoviotissa and to get to follow a downhill path, walking about 30 minutes. In short, the colors of the sea, the white of the monastery and sunlight create an impressive image and wins every visitor.
Distance from the town of Amorgos: 4 km
Driving time: 9 minutes
GPS coordinates: 36.82507,25.90557