Instead of description we present here some reviews from hotel guests
Official hotel website: www.naxosimperial.com
Phone: +30 22850 26620
Fax: +30 22850 24645
Unforgettable vacation
We stayed in Naxos Imperial at the first week of july, and it was all perfect. The food was delicious, the staff at the restaurant were very kind and helpfull. Everything was perfect and we suggest everyone to go there for unforgettable vacation!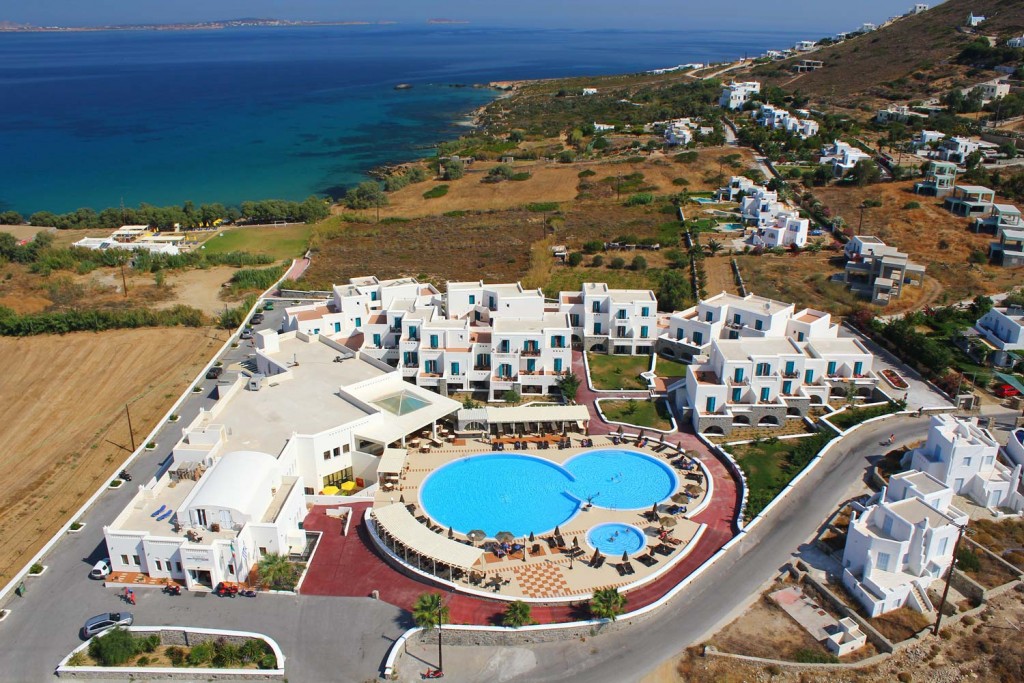 When quality meets perfection
We just returned from an amazing time staying in Naxos Imperial. Since of our arrival until time of the departure everything was more than perfect. The staff could not have been more friendly and welcoming, the accommodation was spacious and comfortable and the food was really delicious.
Located in one of the most beautiful beaches or to be honest the best on the island Agios Prokopios I think Naxos Imperial is a jewel for Naxos.
Fantastic Hotel – Fantastic holidays
We stayed at Naxos Imperial at September and we loved this place! Very nice hotel, only a few steps from the golden beach of Agios Prokopios. We have never met so helpful and professional people like the staff of Naxos Imperial! Our room was very comfortable and clean and we felt like we were at home. The food was so delicious that we didn't know what choose every time. We really enjoyed our holidays there!! We relaxed and had a lot of fun as there were many activities for us and our children.
Excellent
Nice hotel with great view, clean and spacious rooms, very close to famous beach of Aghios Prokopios.
Friendly and professional staff. Wonderful common areas, great food! We recommend it for your holidays!
The perfect Hotel
Everything was perfect at Naxos Imperial! It was our second time there and everything was fantastic again! We stayed in a superior sea view room with the magnificent view of Agios Prokopios, the most beautiful beach in Naxos. Our room was very clean, modern and very comfortable. We also relaxed at the swimming pool and enjoyed the refreshing cocktails at the roof garden. Also, the food was very delicious and in great variety. Last but not least, the staff was really helpful and friendly and helped us to have great holidays!
We will be back again next summer and we suggest to everyone to stay at Naxos Imperial!