Instead of description we present here some reviews from hotel guests.
Official hotel website: Fenix Hotel in Glyfada, Athens Greece
Phone: +30 210 8914000
Fax: +30 210 8914099
Book online: Book online Fenix Hotel
"Nice, cosy hotel"
We stayed with a big company event in the hotel. Around 60 people. All facilities – meeting rooms, projectors were provided. The staff was very patient with us and very helpful for any requests. They offer good food and it is conveniently located. Breakfast offers a nice variety of food in the morning. Room cleaning is fine. I would stay again at this hotel.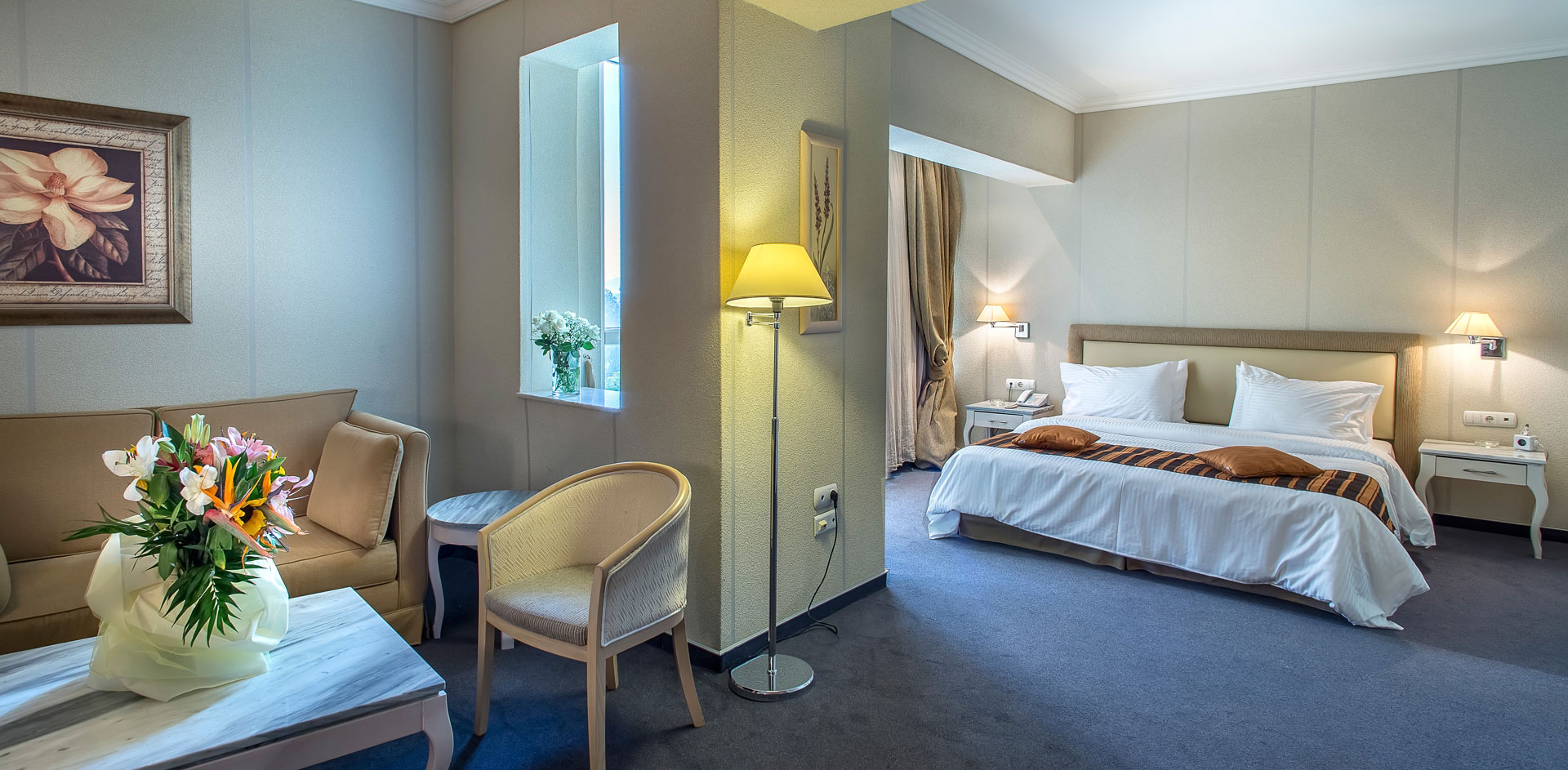 "A beautiful stay"
An extremely friendly receptionist and bell boy George as we first arrived at the hotel. An absolutely perfect way to give first impressions of the hotel. And it only got sweeter.
First of all I want to acknowledge all the staff members here you are all such a credit to the hotel and an asset too. We didn't get to know you all by name bit we cannot fault anyone here. But with exceptional qualities and skills and personalities to thrive in this work has clearly been shown by the two legends in the bar Kostas and Takis. Wow you two blew our hearts away we cannot thank you enough for showing us the real Greek people how you guys are with customers is phenomenal you should be so proud of yourselves and so should your boss I really do believe you two are the pillars to hold the hotel up.
It was hard for us Irish to understand everything that is going on in the hotel and surrounding areas due to the language barrier etc but you made sure we knew it all.
The hotel itself is pretty I don't see the outdated like some have mentioned here the room is spotless air-con bath large power shower balcony mini-fridge safe tv etc everything a good hotel should have.
Food is gorgeous we are here every day. Even the waiter now just brings me the mayo without me asking haha. Great choice at breakfast and the all you can eat. Top marks to the chef!
The pool area is fantastic it catches all the sun throughout the day and different parts so of you wanted heat you have it if you want shade you have it. The area is clean and fresh towels when needed is provided.
The beach is a short two min walk away and the tram to bring you to many other beaches is the same. Voula beach approx 15mins on the tram.
The Fenix is in a perfect location to get to wherever you need. Athens is also on the tram line across from the hotel.
To the manager, keep up the hard work. I have been to many countries and continents and I have never felt the need to leave a review until now. You got amazing staff, maybe without them I wouldn't of known or took notice of all I have written about without there help. We wish you Kostas, Takis, and George and all the rest a very long and happy career and we can't wait to come back soon to say hello.
Mo Chara Mo Chroi Thanks far all Fenix 🙂
"Great Service"
Excellent service will keep this one on my favorites list….crew very friendly and professional!! Rooms are very neat, beds comfortable, balconies ocean view, elegant dining room… it's all good take my word for it! Great location by the beach, ideal for runners, joggers or even go for a swim!!
"A very good base."
Hotel Fenix was a very good base for us to go and visit Athens as well as being near the coast/beach. You only have to cross the (busy) road to get to the tram stop which will take you to the center of Athens. There is also a nice enough beach with parasols and changing cabins. From Glyfada we could also take a bus to get to Vouliagmeni lake as well as one for the Temple of Poseidon at Cape Sounion. The hotel is nice, clean, with all the amenities: minibar, kettle… and it was great to use the pool after a hot day visiting! The staff was very friendly and helpful every time we were asking for information. We used the tram a lot to get to the center of Glyfada (you can walk but it is about 1km) There, you will find many places to eat and shops.
For further information click here