Instead of description we present here some reviews from hotel guests.
Official hotel website: santorinisenses.com
Phone: +302286023806, 23821
Fax: +30 22860 23806
Book online: Book online Senses Boutique Hotel
"Amazing hotel and services"
Our room was very clean. The view was breath taking from our room. The breakfast selection is great and fresh from the bakery in town. Yannis gave us amazing tips to explore the island by ourselves. Would recommend the hotel 100%.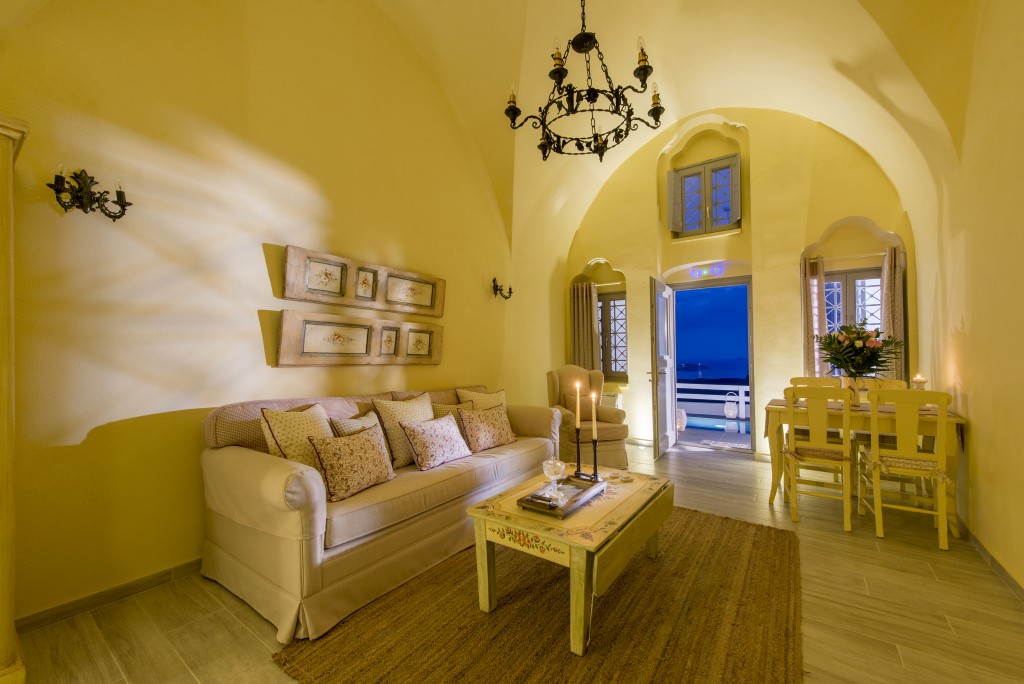 "A cozy nook in paradise"
From the moment we arrived in Santorini, we knew that our stay was going to be special. Yannis and his staff gave us a warm welcome even though we arrived hours before the normal check-in time. The room (we were upgrade to the yellow one) was an absolute delight. So charming and pretty. Though the weather was cold when we went (mid-April), my husband and I loved hanging out at the private balcony to gaze out at the incredible view. The breakfast basket they serve is also very quaint and adds to the entire charm of the experience. There was nothing about our stay that we didn't love. Except maybe that it was too short 😉 Would love to come back and stay here again. Thank you Yannis and staff (plus all the other friendly locals) for making our stay truly one for the books 🙂
"Perfect place for Santorini sunsets"
We recently stayed at Senses Boutique Hotel and absolutely LOVED it. Our room was lovely and included both a front and back balcony from which to enjoy a perfect sunrise and sunset view over the caldera each day. Our host, Yanis, was hospitable and made sure our every need was met. We'll definitely stay here again.
"Indisputable value"
Our second time and is never enough.
My husband and I visited Santorini for the second time and stayed at the same beautiful Senses boutique hotel located at Imerovigli which in my opinion is the only unspoiled crowd less place to stay in Santorini but at the same time be very close, on foot, to the center Fira. You can never have enough of the great rooms, the extraordinary Caldera view and the pampering you get from the staff of this hotel.
The politeness and the service exceeded once more our expectations.
Great breakfast served at your room every day with delicious fresh Greek products.
And in top of all these, the personal exceptional service by Yannis completes the wonderful stay at this beautiful small hotel.
For further information click here