Instead of description we present here some reviews from hotel guests.
Official hotel website: acquamarina.gr
Phone: +30 2284043281
Fax: +30 2284043236
Book online: Book online Acqua Marina Resort
"By far the best choice in Paros for serf lovers and for sporty families"
It is the third time in two years we spend a few days in this lovely hotel. The kindness of its staff both in the hotel (Mr.Michalis) and the Surf School (Dr.Yiannis) is outstanding. The hotel's amenities and location are irreprochable. The hotel is situated in a super location, by the sea. Almost all rooms have a super sea view (try to get one of the rooms that also have a balcony around the pool). The pool is big and also offers a super sea view. Breakfast has improved a lot this year.
We've loved it and will definitely will get back next year to try the new beach bar and take the yoga session.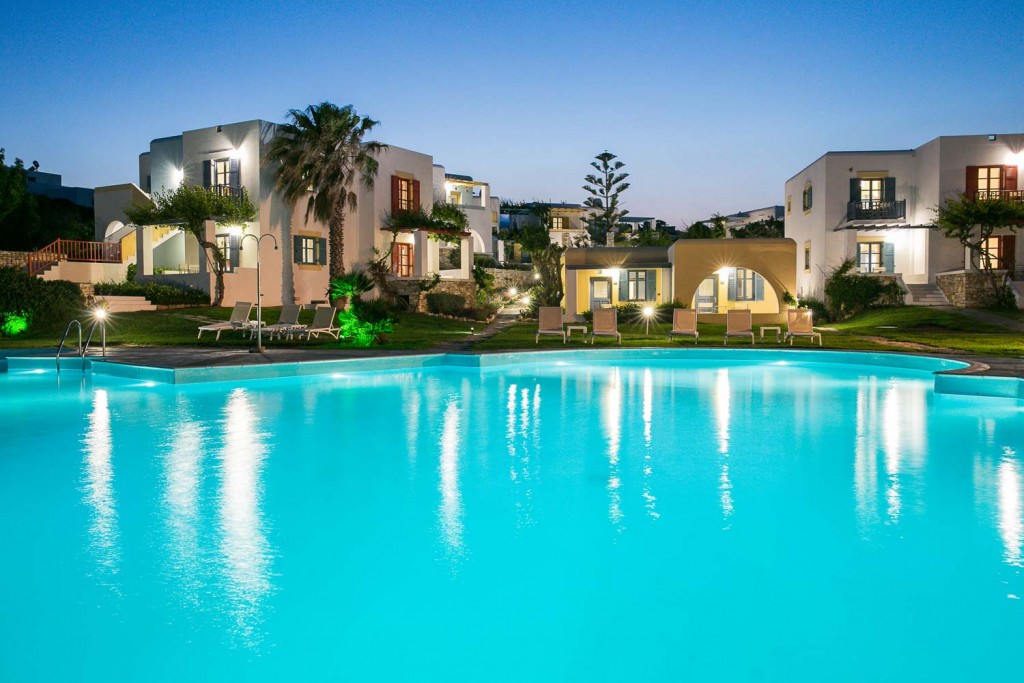 "Wonderfully relaxing stay with excellent staff"
Our family of four stayed for three nights. We felt thoroughly pampered: the staff were excellent, the beach nearby was beautiful, with great windsurfing, the infinity pool was delightful and the breakfasts were plentiful. I would thoroughly recommend and hope we can return.
"Super resort and location"
The Resort is recently completely renovated by the owners. Truly well done and good service. Breakfast above Greek standard. Very good services. Location superb, as it is at the beach. No need to go out, but if you like to go around and explore the neighborhood, you need a car, which can be arranged by the hotel. Great +400m2 pool. Great surf at the beach. Our perfect holiday spot!
"Hidden jewel of Paros"
Beautiful resort near Golden Beach. Located ten minutes from Naoussa the center of the island. From check in you realize the best attribute of the hotel is the service. Every staff member is ready to make your vacation memorable especially when traveling with small children. We had an oceanfront room that was spacious enough for five. Three comfortable beds for our kids and a king bed for us in a separate room. Room was very clean with a greek island flair. Outside our room was a huge pool over looking the ocean. The pool was maintained daily. Above the pool was a restaurant bar that had great dishes. Our favorite was the risotto by far. Again the service was the best. Breakfast was included with fresh local products. Beautiful place.