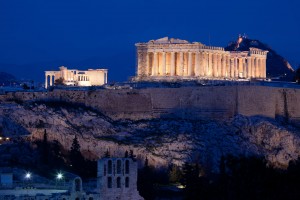 According to Greek Tourist Enterprises Association (SETE) it is possible the goal of 25 million international arrivals for this year's season. The estimation comes from the announcement of the Association on the occasion of the publication of the latest statistics from the country's main airports.
Already by the end of March 2015, the announcement states that more than 810,000 international arrivals were recorded, which implies an increase of 180,000 or approximately 29% compared to the same quarter of 2014.
Both Athens and Thessaloniki started impressively noted. The increase of 29.5% in arrival at Athens for the first quarter, sets the stage for this year to be the new record for the destination.
Similar is the picture at the airport of Thessaloniki, where recorded for the first quarter increased 22.3% compared to the same period in 2014. In the rest of the country, the numbers of arrivals are small to draw firm conclusions, notes SETE, although is very positive that there continued elongation trend of the season at many airports.