5 Ways to Enjoy Athens the Way Travel Guides Will Not Tell You
Greece is one of those countries that have been around since the invention of written history. Great things were achieved there: the Olympics, ancient philosophy, theater, and democracy. And most importantly: Greece is made of legends.
Created: April 10, 2015
Problem is that you're constantly swamped by things travel agencies try to peddle to you. So we are here to help you enjoy Athens so much that you could go home being the best Greek version of you!
1. Walking Tour of Athens
We cannot stress this enough. If you want to explore the city, walk through it yourself. Athens walking tour operates daily, except Sundays, and with one starting in the morning, and another in the evening, for those non-early risers. Another plus point is that the numbers of each tour group would be much smaller since there are two active groups in a day.
The tour starts off in front of the Acropolis museum and is guided by one of the several seasoned tour guides, whose knowledge of Athens feels like they have jumped out of a Lonely Planet guidebook. The best part of the tour is that it ends on Areopagus Hill, which rewards you with a breathtaking view of Athens and the Acropolis. Areopagus Hill is also popular with lovers and young people who come here to enjoy a stunning view of the Athenian sunset.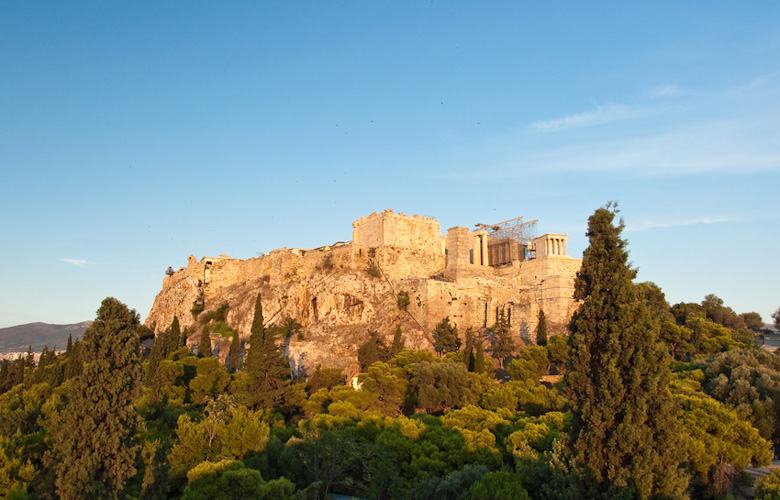 2. The Monastiraki Square Flea Market
It's not exactly a hidden gem – this flea market is famous all over Athens. But you know a tourist attraction is good when also the locals spend their weekends perusing the goods offered there.
Monastiraki Square, which means a little monastery, is named after the Church of the Pantanassa that is located within the square. It is home to numerous establishments selling whatever knickknacks you can think of: souvenirs, jewelry, antiques and specialty items. On Sundays however (in case you have nothing to do since there are no walking tours available) a flea market appears in its already commercial midst, attracting even more people from far and wide.
The flea market is exactly what the name suggests: nope, not a market selling blood sucking insects, but a place where people, Greek or otherwise, come and sell their personal goods. In the rumble and tumble of mostly common household things, you would see people selling old war medals, movie posters made in the 30s, ancient Greek coins that have touched numerous hands throughout history and other wonders that would make wonderful mementos – better than just a t-shirt. Just make sure you ask about the back-story of every item you buy.
3. Plaka
Plaka is what the Greeks call "Neighbourhood of the Gods" due to the fact that it's so close to the Acropolis and other archaeological sites. One of the oldest sections of Athens, Plaka is now a popular tourist attraction due to the collection of restaurants and bars. Forget about your cafés in Paris, Plaka is where you should be if you love coffee. The neighbourhood is abundant in outdoor cafés and restaurants; many have been family businesses for generations.
Plaka is home to Cine Paris, the best outdoor movie theater in Athens – the rooftop area overlooks the Acropolis. In Plaka you can also find Bretto's Bar, Athen's oldest distillery. This beauty, with walls are covered in coloured bottles and barrels of spirits, can serve as a magical backdrop for stunning photographs as well as a good place to unwind in the evening after soaking up so much culture during the day.
The National Garden opens to a beautiful row of towering palm trees, planted by the late Queen Amalia of Greece who commissioned the garden. A relaxing place to spend your lazy afternoons, the park is situated directly behind the Greek Parliament. Situated inside the garden is also a duck pond, the Botanical Museum, a café and a small zoo inhabited by animals like peacocks, monkeys, parakeets, hawks and others. We think that a place where royalties and dignitaries use to stroll is a perfect place to pop the question!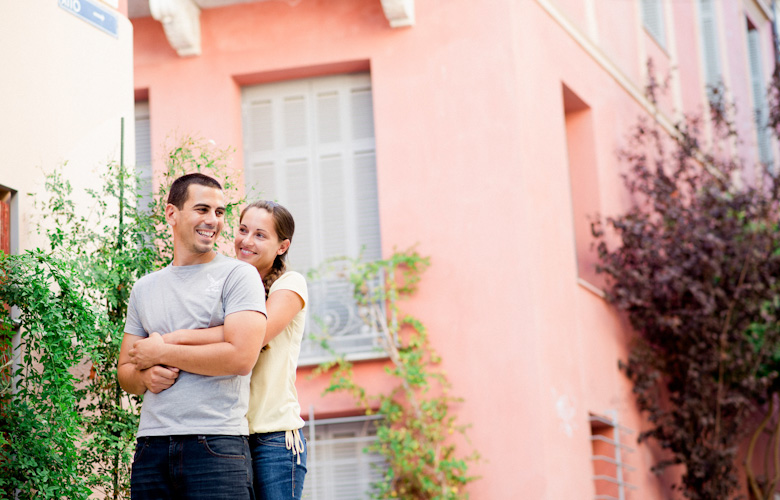 5. Acropolis
What would a list about Athens without a mention of the Acropolis? The Acropolis means 'the highest city' in Greek. This reason being because it's situated on a huge rock that overlooks the very city of Athens. The ticket to the Acropolis covers for the most of the archaeological remains, that you will encounter as you ascend the hill till the top where you will find the almighty Parthenon, standing at the peak in all its ancient Greek glory, a reminder of what was once a colossal and significant empire, and the start of modern civilization as we know it. No need for tour guides. Just get a good map and you can read the description on the sites yourselves. Or study up on the internet before and you'll be good to go.
You can find Dionusiou Areopagitou street just under the Acropolis.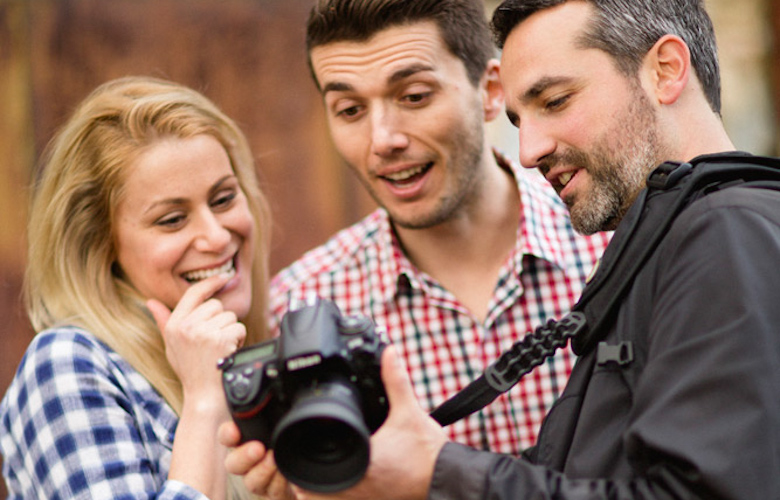 Breath in the history, taste the traditions and drink in culture. And don't forget to immortalize your memories for future.
Source: http://localgrapher.com/post/42/5-Ways-to-Enjoy-Athens-the-Way-Travel-Guides-Will-Not-Tell-You