Santorini was ranked as one of the most charming architectural points of the world by the Vietnamese  paper Chung Khoan. As it states:

The world has a wealth of beautiful buildings and plenty of interesting architecture. Here are 10 architectural wonders classified as world leading by the charm, impressive, unique and greatness of them.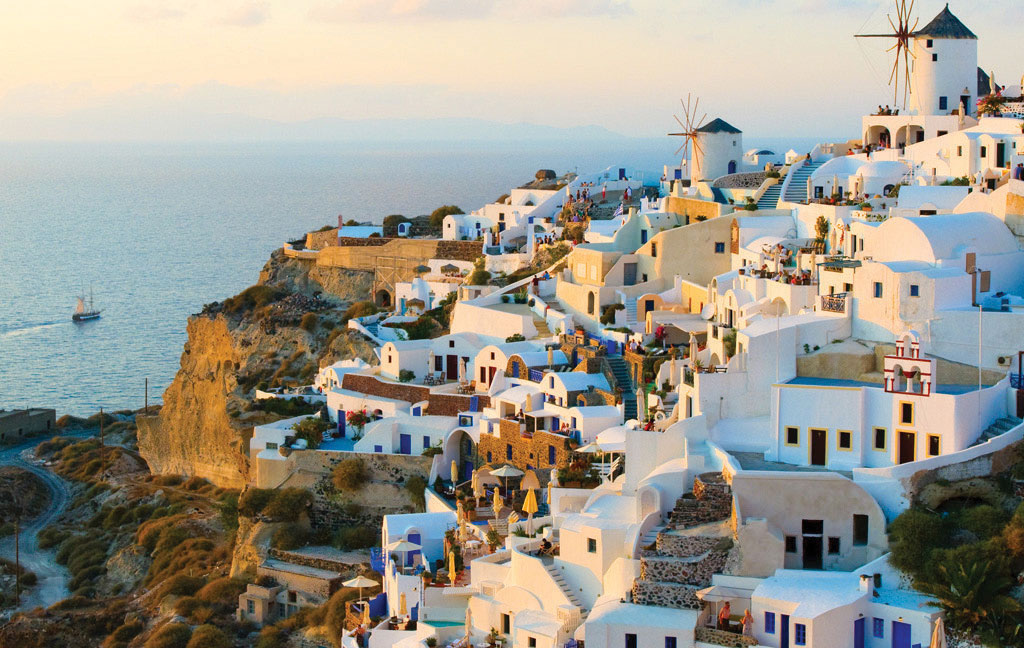 9. Santorini Greece
Santorini is a marvelous wonder and is one of the top destinations in the world with the traditional Cycladic architectural features: the white painted houses located on the edge of the caldera cliffs. The unique features of the architecture here is the appropriateness of classic beauty and modern, offering the most romantic scenery and numerous attractions, beautiful. The highlight is the traditional houses blended with the more "lovely" as the dome, colorful stairs or roads strewn with stones.
The somewhat harsh weather (storms in the winter and hot in the summer) that make the trees do not grow well, the pumice stone soil and the invasions of pirates earlier in the 17th and 18th century formed the architectural style "yposkafo" unique second to none, but only on the island of Santorini.
Here is the source of the article: tinnhanh chung khoan