Instead of description we present here some reviews from hotel guests.
Official hotel website: aethriahotel.gr
Phone: +30 25930 23310
Fax: +30 25930 22170
Book online: Book online Aethria Hotel Thassos
"The perfect place for relaxation"
I had a great time in this hotel, the staff is incredibly nice, cheerful and always helpful (especially Kostas – every time you have a question about hotel/activities/traditional things you can ask him -), the rooms are very clean (they clean every day) and also it's situated in a very good location (close to the center of town, but very quiet area as well).
The breakfast is pretty good and the pool area is amazing. The parking place is very good, there is always place for everyone. The WiFi is also great, you have excellent signal from room/reception/bar.
I think it's the best hotel in Limenas and I will come back for sure here.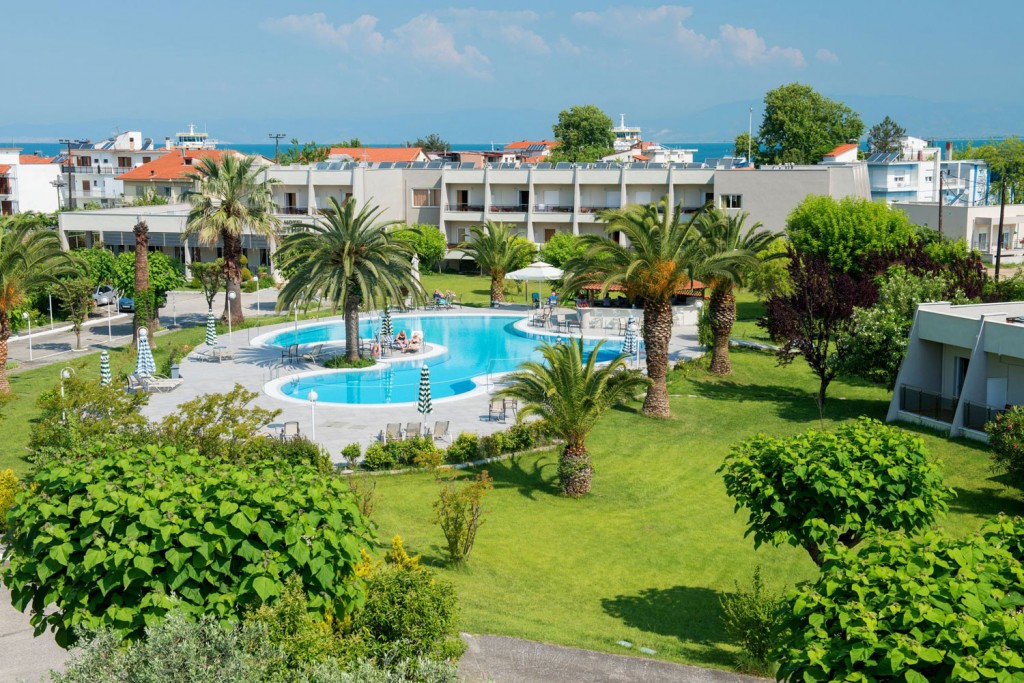 "A great hotel in the centre of Thassos"
A marvelous hotel in the centre of Thassos town,hidden behind big trees is there to welcome you and satisfy all your needs..the staff is very friendly,the rooms quite big and very clean,the breakfast is affluent and the swimming pool will offer you time to relax!! And it is only 10 minutes walk from downtown!!
"A perfect solution in a beautiful island"
Aethria was recommended to us by a friendly couple and indeed it met our initial expectations. The staff is very kind and always willing to help you. The atmosphere is really relaxing and of course the huge pool and the garden adds to it. Our time there was something to remember.
"Superb"
I was staying at the hotel Aethria this year at the end of august and I can say with hand on heart as we had a wonderful stay.Cleanliness, breakfast, quiet and we felt great.♪
Kindly recommend to those who want to spend holidays in Limenas you seek a hotel that not to be disappointed♪
Cleaning is done every day.The bathrooms are pretty spacious and a great view from the balcony.SO …Go to AETHRIA