See how easyJet's cabin crew uniform, route map and television adverts have changed in the last 20 years.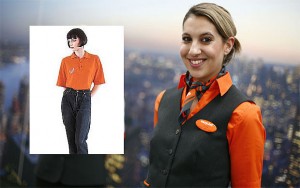 Just look at the 1995 outfit. Those baggy black jeans (from Tesco, according to some sources) and polo shirt (from United Colours of Benetton) scream low cost. Today, easyJet's uniforms are as dashing as those of its full-service rivals, and it's even trialling wearable technology.
EasyJet is keen to demonstrate that, while the price of everything else has gone up in the last 20 years, its airfares have not.
When it launched in 1995, easyJet had just two routes: Luton to Glasgow and Luton to Edinburgh. Its first international routes came the following year – to Amsterdam, Nice and Barcelona.
Today it flies to more than 130 destinations in 31 countries, including Moscow, the Azores, Casablanca and Tel Aviv.
It has 26 bases, with two more to come in February 2016 (Venice and Barcelona).
EasyJet began with a pair of leased Boeing 737-200s, a model with room for 136 passengers that was launched in 1968. Ryanair, its budget rival, uses a newer variant, the 737-800.
It now favours the French manufacturer Airbus, operating 135 A319-100s – launched in 1996 with a capacity of 156 – and 85 A320-200s, launched in 1988 with a capacity of 180. The average age of its fleet is currently six years.
Very little has changed on this front – the future is still orange. In 1995, however, before it had gone online, the airline's telephone number was splashed across the side of its aircraft: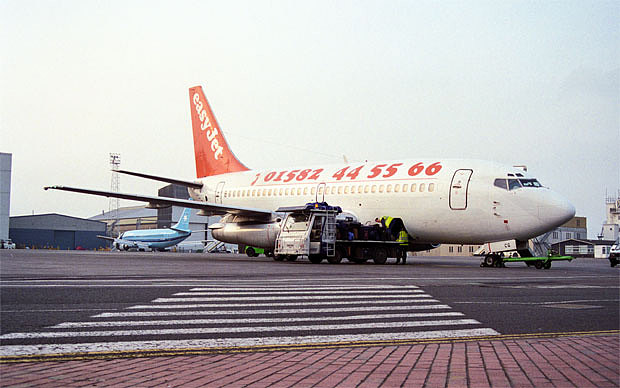 Now the web address is emblazoned in tangerine: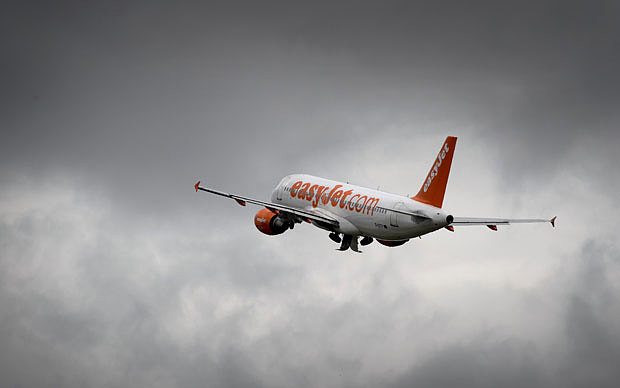 Passenger numbers
It carried approximately 40,000 passengers in its first year. That figure will be around 68 million for 2015.
In 20 years it has operated 4.7 million flights and served 58.6m cups of coffee, 44.3m cups of tea, 3.5m bacon baguettes.
| Annual passenger milestone | Date |
| --- | --- |
| 10 million | July 2001 |
| 20 million | August 2003 |
| 30 million | November 2005 |
| 40 million | May 2008 |
| 50 million | September 2010 |
| 60 million | May 2013 |
Staff
It employed just 70 people in 1995, some of whom still work for the airline, such as Lisa Burger, now "head of customer".
"I'll always remember the energy, excitement and hype surrounding our first flight," she said. "I recall explaining to customers as we checked them in for that inaugural flight that their confirmation letter or booking reference was all they needed to check-in – and not a ticket as we were ticketless. In exchange we gave them a reusable plastic boarding pass explaining that we had free seating and they could choose where to sit when on board. 20 years ago this was revolutionary. No tickets, free seating, an inflight service where you choose and paid for what you purchased on-board."
Captain Fred Rivett flew the first flight. "I remember watching the first passengers step aboard," he recalls. "It was a cold dark morning and the cabin was filled with excited passengers who knew they were part of something new. They had also paid very little for their seats! It was a very proud moment for me and all the crew.
Today it has 10,000 employees.
Slogans
"The Web's Favourite Airline"
"Come on, lets fly"
"To Fly, To Save"
"This is Generation easyJet"