One of Pelion's top attractions, the incredible "Moutzouris" (smudgy) steam-controlled train will be fully operational this end of the week (June 8-9) after courses were dropped in the earlier month.
The 116-year-old  train, which keeps running on a 60cm tight check line from the Volos town of Ano Lehonia through Mt Pelion to the town of Milies covers a distance of around 29km.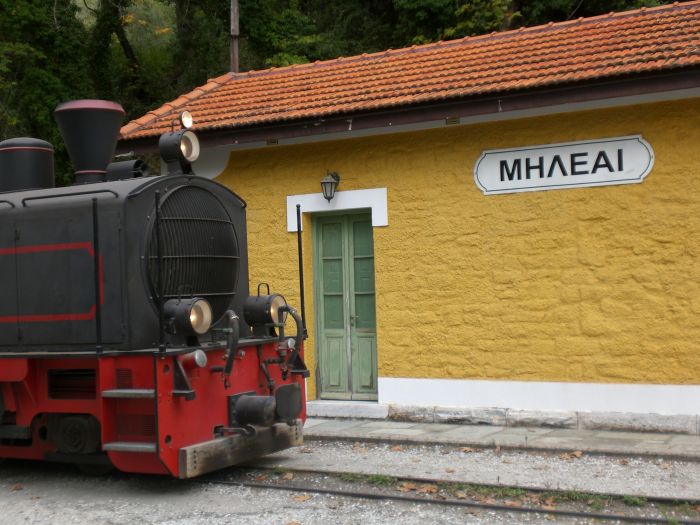 The operation stop a month ago incited solid responses by Volos and Magnesia experts and nearby business visionaries, who said the choice to stop administrations without past notice was disturbing approaching the travel industry and prompting impressive financial harm for the district.
The Thessaly Railways Association is charging TrainOSE, which works all traveler and cargo trains, for neglecting to have drivers set up for the administration, including that the organization "albeit mindful of the issue, did not try to comprehend it and can't console a similar won't happen once more".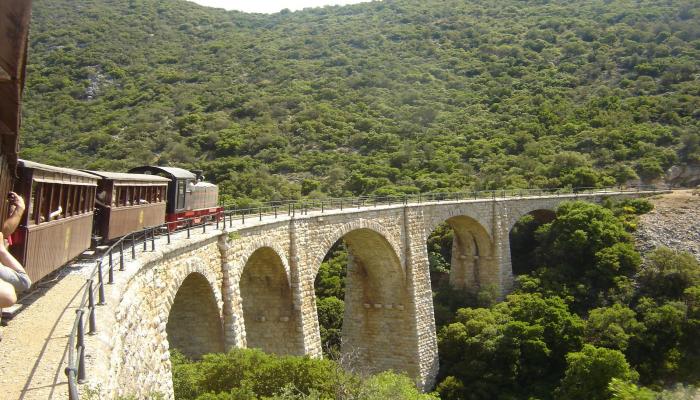 TrainOSE affirmed that administrations were dropped because of "absence of drivers" including an explanation that the organization bent over backward conceivable to address the issue, while communicating lament for the burden.
Travelers who had just acquired tickets will be remunerated by the TrainOSE ticket workplaces in Volos.
The Moutzouris choo-choo train was structured and built by Italian architect Evaristo de Chirico, father of surrealist painter Giorgio de Chirico. The train assumed a critical job in the financial and social improvement of the more extensive Volos district.
The trains works on ends of the week, leaving from Ano Lehonia at 10am to Milies (withdraws at 3pm) with a stop at Ano Gatzea. Return tickets cost 18 euros, single direction tickets 10 euros for grown-ups; 10 euros and 6 euros, separately for kids up to 12.