Instead of description we present here some reviews from hotel guests.
Official hotel website: avistasuites.com
Phone: +30 22860 36159
Fax: +30 22860 36169
Book online: Book online Avista Suites
"Excellent private resort that have breathtaking sunsets!"
The location of the resort and the staff were very accommodating and top notch. The private pool was very relaxing and watching the sunset from the rooftop hot tub was an experience we can never forget. The apartment that we rented was very clean and well stocked with amenities. It was decorated very well and almost felt like home. The breakfast were amazing and they allowed customizing of the menu. The host recommended many things and places to see and visit during our stay and made us feel very comfortable and welcome to the island!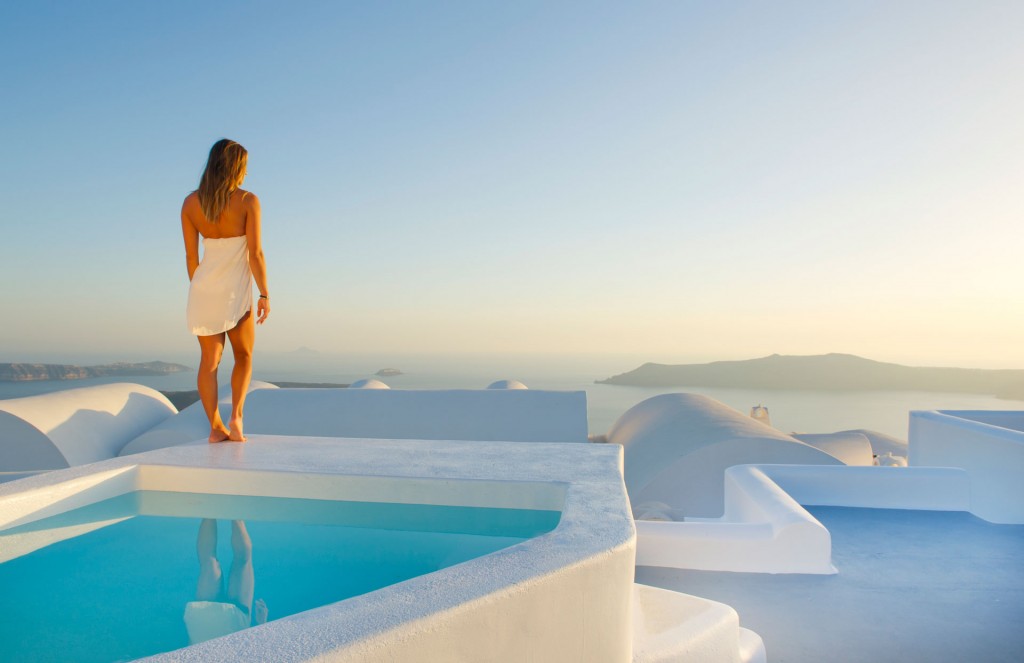 "Seems I found the relatives at Santorini"
I spent with my wife a great weekend at romantic place as Avista Suites and I am really happy that my choice of the hotel was right. I was really positively suprised of such attention and attitude from the hotel's staff especially Mr Lambros. He may tell you all interesting places you suppose to visit while your stay at Santorini. Actually I never met such approach in the past. The hotel is modern with interesting design, the wifi is ok, the view from the roof is great. We felt like at home there. Definitely recommended hotel.
"Perfect place for Honeymoon"
We stayed for 5 days. We loved the privacy of the place, it is the highest spot of Imperovigli has great views and has a private Jacuzi. Avista has only 3 suites so its never crowded. the rooms are new and clean. It is easily accessible by car and has a bus stop 1-2 minutes away. We cant say enough about the staff, they were amazing and added alot to the experience. Highly recommended place.
"A special trip for our 25th wedding anniversary"
I cannot rate the hotel highly enough the attention to detail with the accommodation and location were second to none, not only that but the service from Lampros was 1st class nothing was too much trouble! The position is excellent with everywhere easily accessible . The breakfast is as it should be fresh, carefully prepared and very tasty, with lots of choice.
For further information here