According to Brilio.net and its article 10 black sand beaches of the whole world Perissa beach of Santorini ranks fifth. As Brilio states:
There are plenty of beaches suitable for an exciting holiday with friends or a romantic lover and each beach has its own uniqueness and beauty. Starting from the waves, rocks, sunset views to the charming white sand. But not all beaches have white sand, you know. Several beaches in the world also has a pink and even black sand.
Black sand beaches are generally formed from volcanic minerals and fragments of volcanic lava. Such beaches are no less beautiful than white sandy beaches, especially with a blend of natural scenery in exotic surroundings. So let's take a look where this black sandy beach can lead us. Here are 10 black sand beaches from around the world:
1. Vik Beach, Islandia
2. Black Sand Beach, Hawaii
3. Lovina Beach, Bali
4. Playa Negrita, Puerto Rico
5. Perissa Beach, Yunani
Santorini is famous because of the caldera scenery which is a white and blue and Perissa Beach adds the perfect contrast with its black sand. The beach offers stunning views of Mount Mesa Vouno in the distance.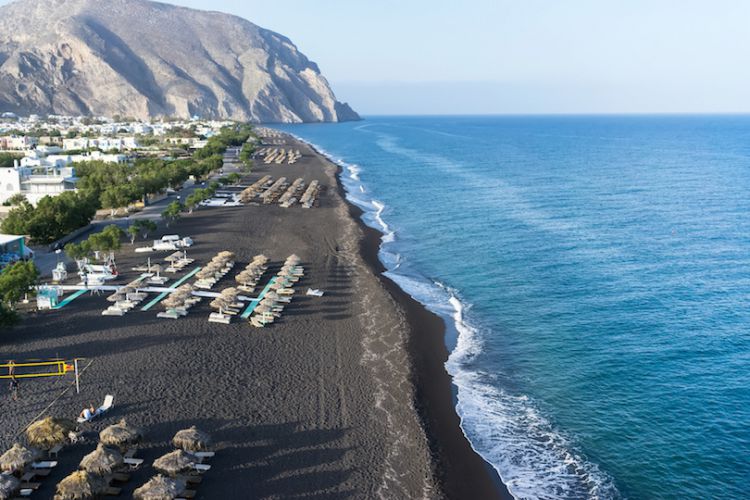 6. Karekare Beach, Selandia Baru
7. Jokulsarlon Beach, Islandia
8. Playa Jardín, Canary Islands
9. Punalu'u Beach, Hawaii
10. Stokksnes Beach, Islandia