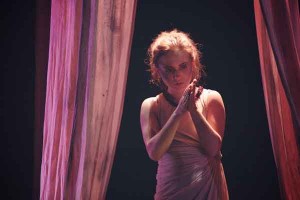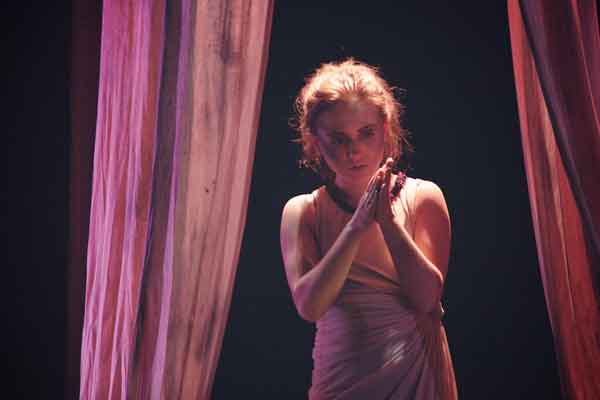 UCL Classical Drama Society presents on tour in Greece Bacchae of Euripides. A group of students from London, serving the "good" without many resources, but with great appetite, began unknown among strangers giving only five performances in a theater in London and ended a special guest of the British Museum…
The core of this bold, established at UCL group called Classical Drama Society, is Greek. The director, Emily Louisa, notes that the show focuses on "the conflict of human reason with the instincts, the endless search for balance between passion and madness, the constant confrontation of man with the biggest fears, but the harbor: the pain, sorrow, defeat and humiliation … "
It 'a great staging the most significant tragedy of Euripides, given through a uniquely talented group »(UCL Savage). This is one of many rave reviews that garnered the show, which premiered on 10 February at the Bloomsbury Theatre in London, with a stock of five sold out performances and 2,500 tickets.
Immediately after, the UK National Student Drama Festival has included in its list of the ten best student of country performances distinction gave the ticket to formal participation in the homonymous festival (National Student Drama Festival 2015, 28.03-3.04, Scarborough) and for the birthplace of country Bacchae for three performances in Athens, Halandri and Ancient Messina (23.04, International Youth Festival of Ancient Drama, Ancient Messina / 17.04, Michael Cacoyannis Foundation / 21.04, Theatre of ACS, performance for schoolchildren). The culmination of this tour will be the three private performances that will be given to 1,000 friends – members of the British Museum, at the invitation of the Museum itself, next July.
What did the critics …
"The director Emily Louise has made a very strong and meticulous performance. A fantastic approach Bacchae »A Younger Theatre
"Dynamic, intense and unsettling: an impressive production of a particular project and violent» Everything Theatre
"A unique project that everyone should see. An extremely professional representation at all levels »Pi Media
Directed by Emily Louise
Modern translation: James Morwood
Production: Hayley Russell
Original Music Composition: David Denyer
Scenery: Aura Alevropoulou
Costumes: Helen Badr
Choreography: Valeriya Azorina & Despina Pseftodiakou
Sound Design: James Melling
Photo: Alex Davison & Lucy Feng
Poster Design: Lily Chassioti
Participating actors: Alisha Iyer, Moa Taylor Hodin, Polyanna Cohen, Cara Fay, Faidra Faitaki, Cora Burridge, Mercedes Bromwich, Helena Cadhela, Adam Woolley, Pavlos Chrisodoulou, Jeremy Wong, Jack Tivey, Charlotte Holtum, Alistair Rooms, Ranulph Tees, Jamie Sillitoe, Hayden Munt, Akshay Nugent.
And the musicians: Clemence Robert, Francesca Piccano Moss, David Denyer
The show lasts 80 minutes (no intermission) and will be given in English, and there will be simultaneous Greek translation.