Instead of description we present here some reviews from hotel guests.
Official hotel website: www.pyrgaki-hotel.com
Phone: +30 22840 22768, 23665
Fax: +30 22840 23067
Book online: Book online Pyrgaki Hotel
"Absolutely Loved It"
We visited this place in 2012 with my family, and we think of it often. It was clean, charming, and away from the touristy part of the island, but very close to everything which made it great for vacation. The breakfast was amazing too. The owner was super friendly, and he left such a great impression that I'm writing a review after 4 years. I miss Greece and I miss this place!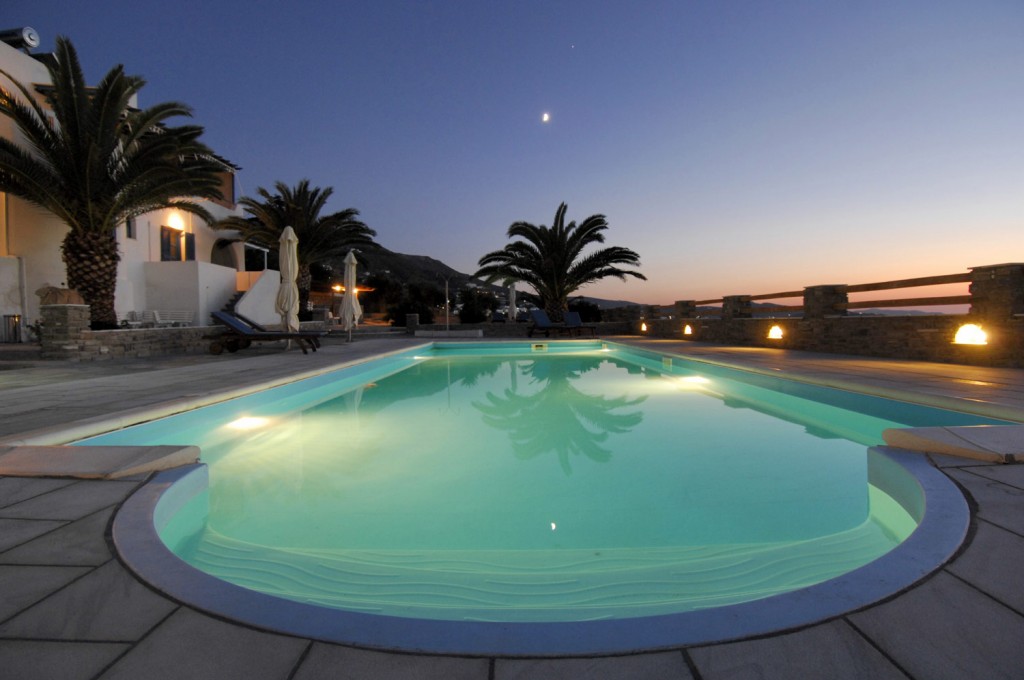 "Lovely stay!"
From the moment we were picked up from the port we were made to feel very welcome. The Hotel staff are hard working, super friendly and there to help if you need anything. The Rooms are clean, spacious and modern. Be sure not to miss the lovely sunset views from the Restaurant seating area! Thanks to all at Pyrgaki 🙂
"Wonderful people"
The hotel was a pretty boutique type hotel, very clean and had everything we needed. The staff was wonderful and so accommodating. Elena the owner, made the best Moussaka and a delicious cake. The views of the port were stunning.
"Exceptionally……..phenomenal"
From the time we arrived we felt very at home. Costa and Elenia were incredible hosts and the staff couldn't have been more helpful. We even had a Greek night at the hotel. I couldn't stop laughing as my husband tried to do the seven step dancing. They were so accommodating and provided so much information about the island, the sites and all of the culture. Costa provided a tour for us and took us to an family-owned restaurant in Marpissa, where we had great goat and rooster. We will definitely be going back!
For further information click here