U.S. News: Two Greek hotels on Santorini island among European top-50 list for 2018
Two Greek hotels in Santorini are among the 50 best in Europe for 2018, according to the new European hotel ranking published today by the US News & World Report, after evaluating more than 24,000 luxury lodgings in the world.
U.S. News, which publishes lists of the best hotels in the world by category of area and accommodation, compared to the quality of its services to inform travelers, lists Katikies Hotel (34th) and Canaves Oia Santorini (46th) at 50 better European.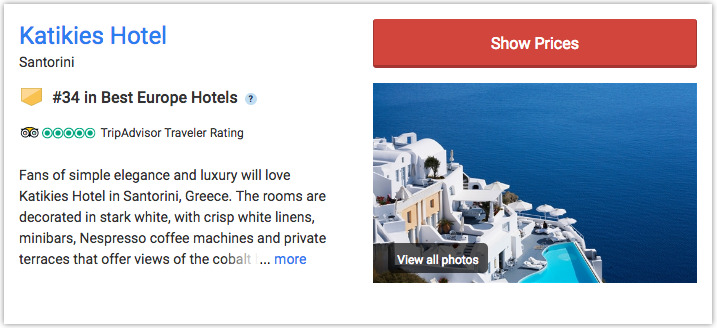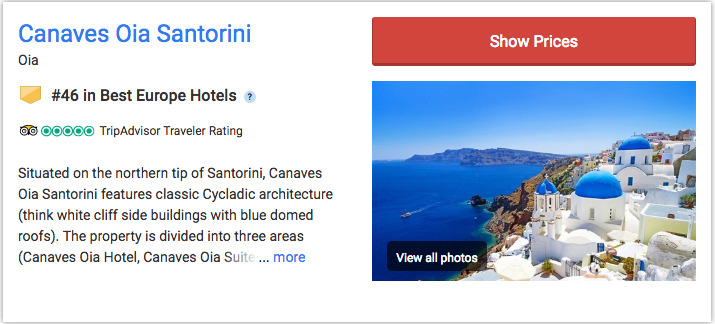 To promote the best hotels is a methodology that combines their awards from the hotel industry with their specialists and visitors.
The best hotel in Europe is the Ritz Paris, followed by La Réserve Paris – Hotel and Spa and Hotel Eden in Rome.
Approximately 600,000 travelers are searching each month in the U.S. News Travel for holidays in Europe, so this year the platform has expanded the European ranking by including 4 and 4.5 star hotels.
These rankings are part of the expanded U.S. channel News Travel, which evaluates the best holidays, the best cruise companies and the best rewards programs.