Greek citizens, lovers of tradition and culture we decided to go a on mini leisure trip to Athens. Four days of May.
On the first day of course we visited Acropolis, which was the first and main reason for our trip to the city. Parthenon, the hallmark of Greece that attracts so many people from around the world.
The location and the grandeur of the monuments left us speechless. How these buildings of 5000 years remain intact over the years?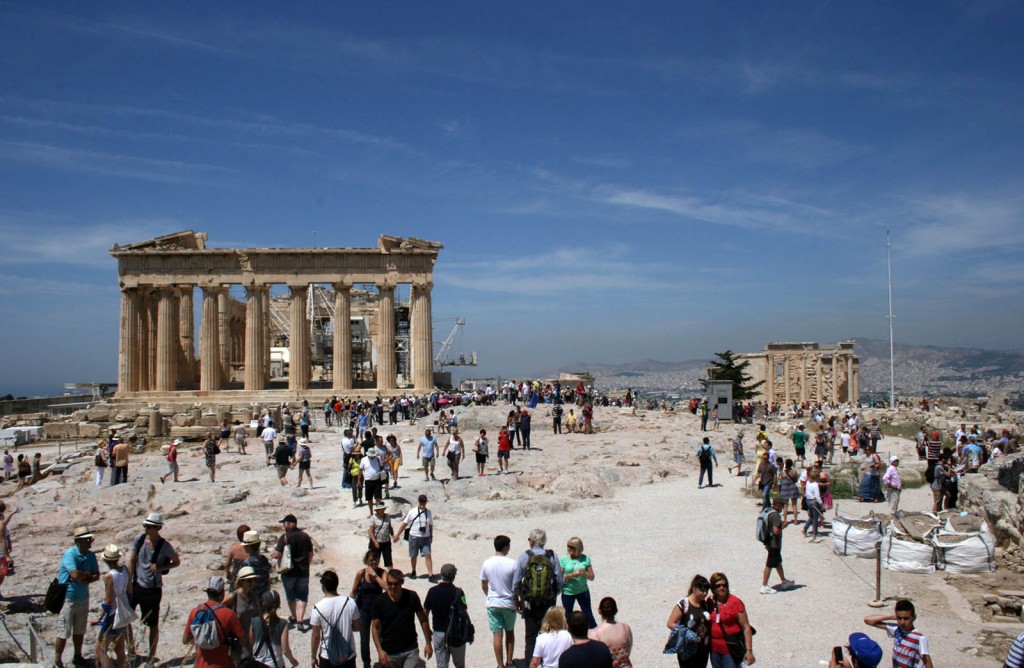 So Saturday morning, with lots of sun, without sunscreen (which I do not recommend it to anyone because I got personally burned) climbed on the rocky hill in the center of Athens to admire the ancient civilization in contrast with the endless modern concrete that stretched around. The cameras were on fire from the thousands of visitors of the site. Chinese, Germans, Russians, Indians, from all corners of the earth.
Our next stop is the Temple of Olympian Zeus.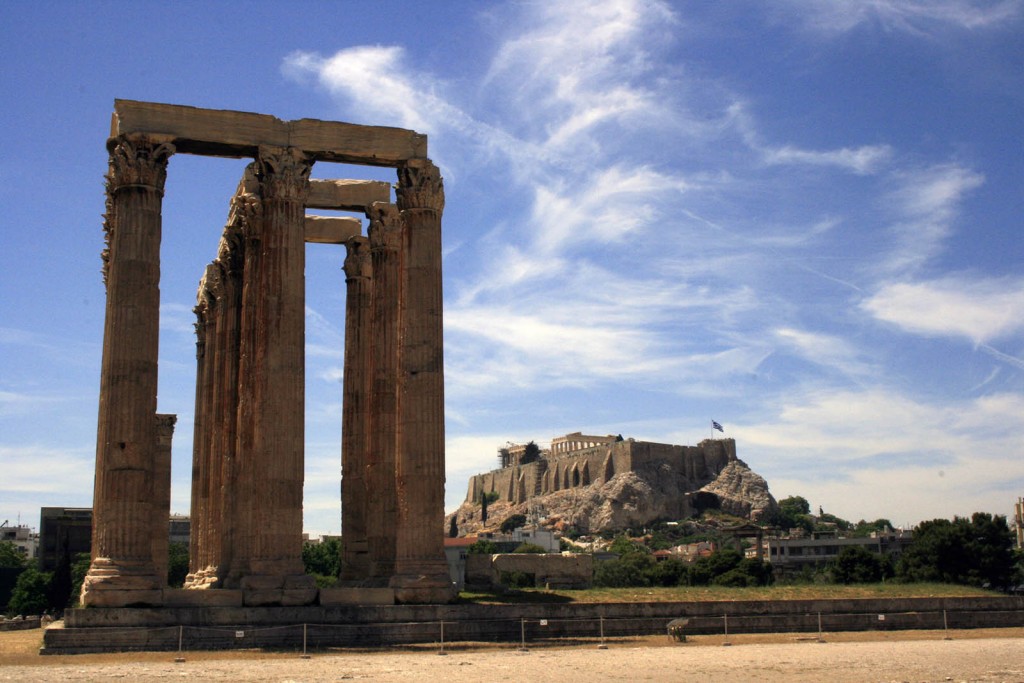 Set against the hill of the Acropolis and the Parthenon sat under a tree and enjoyed the cool breeze with an equally cool refreshing water! It was time to eat and we preferred the old grills in Psiri area to get the tasty calories needed to continue the day.
After lunch with the amazing Greek salad with capers (which I loved and did not know until then) we walked to Monastiraki. A coffee bar at a terrace was what we needed. Wonderful weather, iced coffee, spectacular views and people … many people to lounge about in the square! The most multicultural square in the country! From grilled corn and coconuts in water to the sounds of percussion of street artists. All linked harmoniously there!
The next day we visited the new Acropolis museum.
From everywhere shouting the Greek request to reunite the marbles.
As said Melina Mercouri ¨ … I hope to see the Marbles back to Athens before I die.
But if they come later I will reborn …
The day continued in the southern part of the city, the Flisvos marina for food, and gluten free dessert at Palaio Faliro.
Another side of the city very beautiful and quiet.
The third day was dedicated to the city center, Ermou Monastiraki and of course the Greek Parliament.
The monument of the unknown soldier, the Evzones standing patiently in all weather conditions and people simply photographing them.
We were the only Greeks perhaps at that time and that raised our national spirit!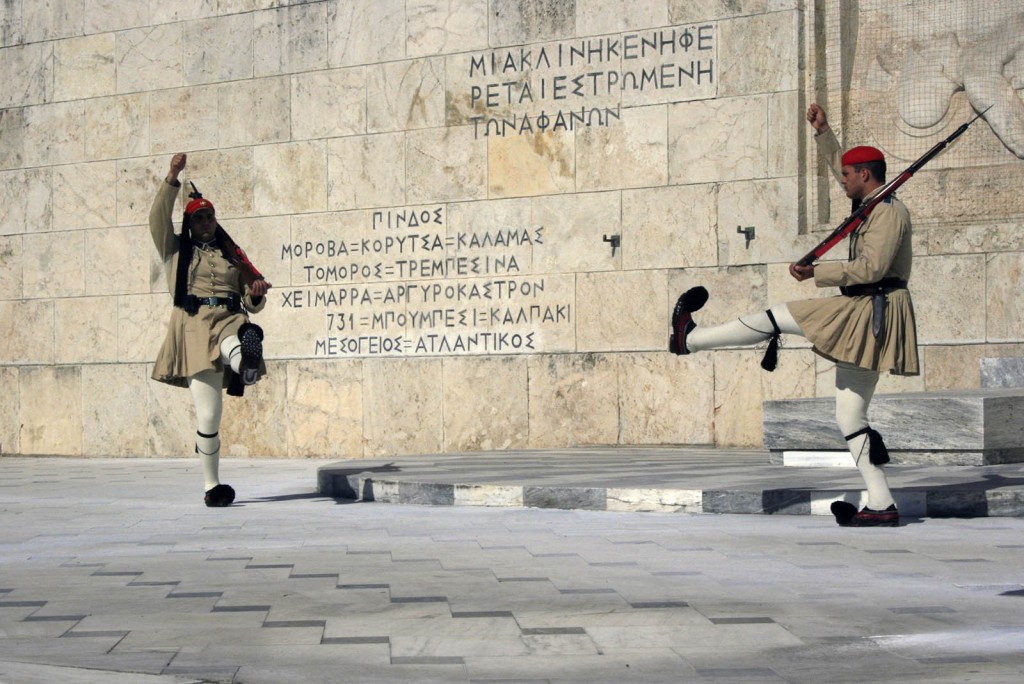 Upon

our return to

Thessaloniki

we find that

we live in a

very

quiet little town

.

Athens

, however, is

one of the oldest

cities in the world

with

great history

that is worth

visiting

.
Final
impressions
?
Positive
!!
This article is based on the photos and comments of Voula from http://www.runvel.gr/%CE%BC%CE%B9%CE%B1-%CF%80%CE%B1%CE%B3%CE%BA%CE%BF%CF%83%CE%BC%CE%B9%CE%B1-%CF%80%CF%81%CF%89%CF%84%CE%B5%CF%85%CE%BF%CF%85%CF%83%CE%B1-guest-runvelistas-%CE%B2%CE%BF%CF%8D%CE%BB%CE%B1/