Instead of description we present here some reviews from hotel guests.
Official hotel website: hotelmaistra.com
Phone: +30 24260 49382
Book online: Book online Maistra Hotel
"Great Family Accommodation"
We had a great time in that charming hotel with the great sea view & it's friendly staff. The hand made breakfast -different each day- is a tasty surprise. Even the owner's daughter Smaragda was there to support our little girl with her toys! Don't miss it!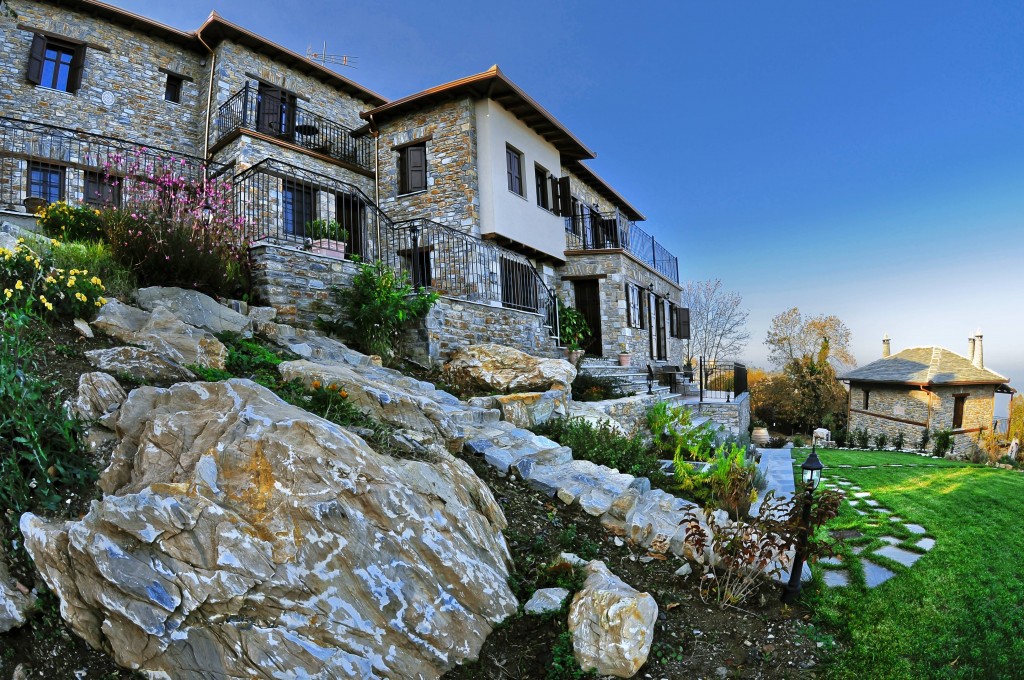 "A lovely place"
The hotel is in a quiet position with stunning views over the Aegean sea.
The garden is really lovely.
Rooms are comfortable. An overall attention to details for a lovely decoration
Free Wifi, parking
Nikos is just the greatest host ever !!
Home-made breakfast every morning
A perfect place to stay. A short drive to some great beaches or villages.
We will come back for sure
"Best place to stay in Tsagarada"
This hotel is very nice in every manner. They have very well detailed decorated rooms and they are very big. Place is wonderful view and garden. You can have wonderful home made breakfast every morning from the owner who makes everything there including housekeeping job and serving breakfast. This is one of the best we believe and definitely we recommend to everyone who thinks to visit Pelion area.
"A superb traditional hotel in Pelion"
We stayed for a weekend at this excellent small hotel in Pelion Magnisia.The full of stone exterior,the beautifull garden,the superbe view to the sea and of course the spacious brand new rooms with a stone fireplace and the comfortable bed made our stay ideal.The hotel situated in Tsagkarada is suitable for all seasons and I have to mention that inside the room there is a small but full equipped kitchen ideal for a long stay.
Finally I must mention the helpfull and kind staff of this hotel.I can't find anything bad for this hotel during at least our stay.
For further information here