Following a meltdown that leads to a suspension, professional golfer Zoe Papadopoulos travels to her grandparents' village in Greece to escape the harsh spotlight of the international sports world. Between baking bread and eating baklava, she meets and mentors a ten-year-old girl who is determined – against all odds – to become the next golf sensation. Along the way, Zoe rediscovers her Greek heritage, her love of the game, and the hidden strength within herself as she inspires the townspeople in an epic showdown against a greedy American developer.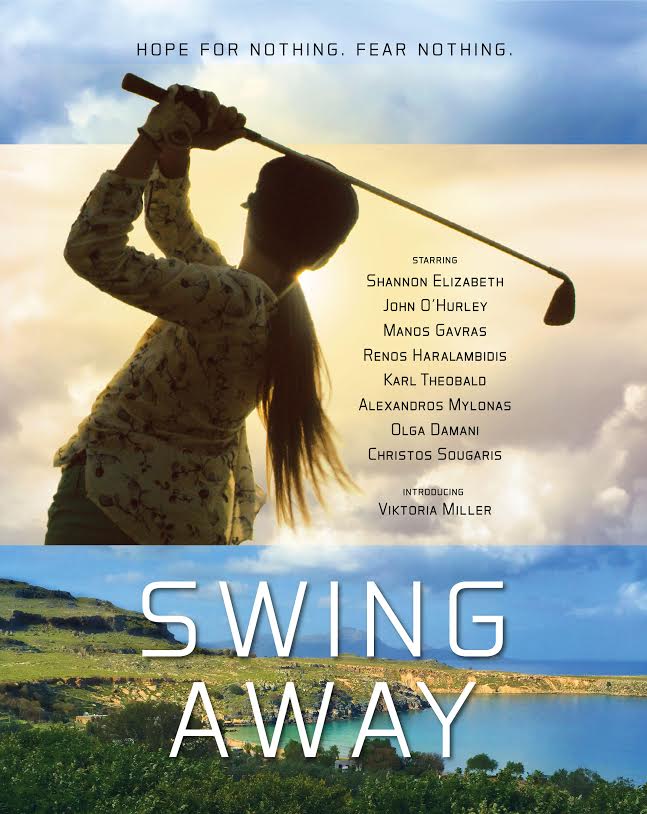 Swing Away,' a film about self-discovery and one woman's love affair with Greece, will be released in November 2016 in select cities throughout the US.
The film focuses on a Greek-American golfer named Zoe, played by Shannon Elizabeth, who has become disillusioned with her life in the US following a very public meltdown and decides to travel back to Greece to visit her family and figure out a new direction. Her decision is inspired by famous Greek writer Nikos Kazantzakis, whose philosophy of 'hope for nothing, fear nothing' is infused throughout the movie.
'Swing Away' is one of the few non-Greek language movies to be shot, edited, and post-produced within Greece, partly in order to more effectively tell the story, in which the country plays such a central part, and partly as a decision of the filmmakers to support the Greek creative community. The film has already picked up praise and accolades, especially when it premiered at the Geena Davis-founded Bentonville Film Festival in May 2016.
Though the Greek-American community will definitely relate to the film's central message of going back home to find yourself, the movie will surely appeal to a wider audience as well thanks to its tale of change, courage and self-discovery.